by
Krauze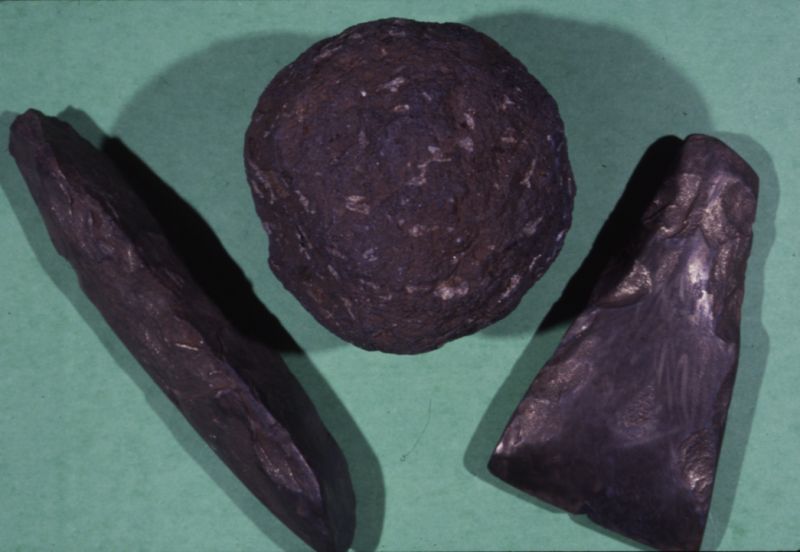 ID critics often point to cases where design was mistakenly inferred, claiming that present design inferences are also likely to be wrong. Those raising this objection forget that all human conclusions are fallible, and that an explanation shouldn't be ignored, just because it has been wrongly applied before. As another example of this, let's look at a case where unintelligent processes were wrongly infered.
Jeffrey Schwartz, anthropologist at the University of Pittsburgh, writes of a time when it was far from clear that stone tools should be attributed to the action of pre-historic hominids:
"Imagine in you were living during the European Dark Ages (or any time, for that matter, when the idea of human antiquity was inconceivable) and, as you were plowing a field, digging into a hillside, or walking along a riverbank, you found one of these stone objects: Paleolithic or Neolithic stone tools, as well as the cores from which they had been struck. What would you make of them? Lay as well as supposedly scientific folk dealt in different ways with the existence of the things you and I take for granted as being the artifactual remains of now-extinct hominids."
Jeffrey H. Schwartz, Sudden Origins: Fossils, Genes, and the Emergence of Species (John Wiley and Sons, 1999), p. 75
Some scholars claimed that they were thunderbolts that had fallen to the Earth, calling them "elf arrows". But others, including the Italian geologist Ulisse Aldrovandi, claimed that they were natural products of the ground:
"As far as Aldrovandi and others were concerned, these curiosities had been formed by the same processes that created all other geological objects. Because natural stones, rocks, and minerals were believed to grow in the earth, the same must be true of these geologic oddities."
For those familiar with the repertoire of anti-ID arguments, this reasoning sounds familiar: Since there's no evidence for a designer of these stones, and since we know that the earth produces many other things, arrowheads and hand axes must be the results of unintelligent processes.
Of course, you shouldn't go away thinking that non-design inferences are always wrong. As I said earlier, human conclusions are fallible, and we shouldn't give up on an explanation just because it has been used incorrectly. But I hope this little example shows how easy it is to think that one has the right explanation, only later to have to discard it.